Access Europe Conference (The Role of Civil Society in Europe): Dublin - 27 April 2018
Date / time:
27 Apr 2018 -

9:30am

-

2:00pm
Venue:
Emmet Theatre, Arts Block, Trinity College, Dublin 2
Price details:
This is a free event for nonprofits.
This half-day conference will provide Irish civil society organisations and stakeholders with an insight into current practices of voluntary organisations within European programmes and ignite discussion on possibilities for involvement post-2020.
This event is open to all nonprofits. Book your place here.
SKU: EVT181637
Course details:
In 2017, The Wheel operated the Access Europe project, an initiative of Atlantic Philanthropies that aimed to increase Irish organisations' involvement in and funding from European Programmes.
Europe's Future
This year, as part of a new project funded by the Communications Directorate European Parliament, The Wheel wishes to bring together civil society actors and key stakeholders from across the island of Ireland to discuss the results and successes of the Access Europe project, engage with key stakeholders and spark discussion on possible future engagement in Europe, post-2020.
Conference Speakers to include:
Lynn Boylan MEP
Catherine Day, Former Secretary General of the European Commission
Hugh Quigley, Chairman of Access Europe and visiting Professor at the University of Ulster
Brian Harvey, Evaluator of Access Europe project 2014-2017
Siobhan Fitzpatrick, CEO of Early Years Northern Ireland
Gina McIntyre, Chief Executive, Special EU Programmes Body (SEUPB).
Why You Should Attend
One of the primary Irish gatherings for anyone interested in securing funding from Europe, you can expect to:
Increase your knowledge of the requirements to participate in European programmes
Have heard compelling case studies from Irish nonprofits engaging in European programmes – the highs and lows of transnational working
Have reflected on potential opportunities for Irish civil society to influence and participate in the post-2020 European framework
And, visited a 'marketplace' of European projects and funding programmes during the coffee and lunch break.
---
Speakers:
Lynn Boylan MEP
In May 2014 Lynn Boylan was the first of four Sinn Féin MEPs elected to the European Parliament making the party the largest Irish group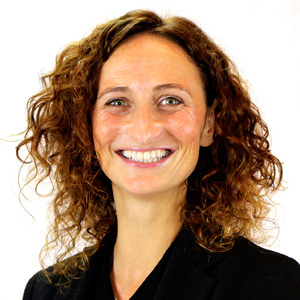 in Europe. Representing the constituency of Dublin she topped the poll with over 83,000 first preference votes.
Lynn is a member of the Sinn Féin Ard Comhairle and has been an active Sinn Féin member of the party for eight years. She contested the 2007 general election and the 2009 local election in South Kerry. In 2009 she returned to Dublin.
Lynn has worked in Ballymun as a community programme coordinator with an environmental NGO. This work allowed her to combine her skills as an ecologist with her commitment to community activism.
In 2010 Lynn was appointed chairperson of the Safefood Advisory Board after serving four years on the board. Safefood, one of the Good Friday Agreement All Ireland bodies, promotes greater cooperation in the areas of nutrition and food safety.
Lynn has a real interest in EU Policy and politics, particularly in the areas of employment, public transport, environment and food regulation.
Hugh Quigley
Hugh is a graduate of Trinity College and University College Dublin, where he studied Economics and Politics and took postgraduate degrees in both. After a short time in the Irish public service in the late 1970's, first in the Department of Agriculture and then as Secretary of the National Economic and Social Council, he joined the European Commission in Brussels.
He worked in the Directorates General for Regional Policy, Employment and Social Policy, Information and Communications and, most recently, as Deputy Director of the Com
mission's European Food and Veterinary Office.
In the 1980's, he was sent on special assignment by the Commission to serve as the first Chief Executive of Cooperation Ireland and was responsible for establishing that organization's wide-ranging cross-border cooperation programmes.
On returning to Brussels in 1989, he took charge of setting up the EU INTERREG programme. Since his recent retirement from the Commission, he has worked part-time as a pro-bono adviser for not-for-profit organizations in Ireland on EU policy and funding opportunities.
Siobhan Fitzpatrick
Siobhan is the Chief Executive Officer of Early Years.
She has responsibility for policy and strategic development, relationships
with the Inter-departmental Group on Early Years, Childcare Partnerships, and Pre-school Education Advisory Groups. She also manages Cross Border relationships and International partnerships.
Siobhan is the former European representative on the World Forum Foundation for early years care and education.
Early Years is the largest organisation in Northern Ireland working with and for young children. We are a non-profit making organisation and have been working since 1965 to promote high quality childcare for children aged 0 - 12 and their families. Early Years is a membership-based organisation, a registered charity, a company limited by guarantee and is governed by a Board of Directors.
Currently Early Years provides information and training for parents, childcare providers, employers and local authorities.
Brian Harvey
Brian Harvey is an independent social researcher working in the fields of poverty, social exclusion, equality, community development, human rights, the world of non-governmental organizations and European integration.
He lives in Dublin, Ireland and works for voluntary and community organizations, government agencies, intergovernmental bodies and trusts and foundations in both parts of Ireland, Britain and continental Europe.
Brian Harvey holds a primary degree in History and Political Science from Dublin University (Trinity College) and a M.A. in economic and social history from University College Dublin.
Catherine Day
Catherine Day was the former Secretary General of the European Commission, a
role she served for almost ten years.
As secretary general of the commission, Catherine worked closely on the current MFF, which runs from 2014 to 2020.
UCD graduate Catherine played a leading role in various aspects of EU policy.
A native of Mount Merrion in Dublin, she began her career in Brussels in 1979, having previously worked for the Confederation of Irish Industry.
In the commission, she worked for a number of EU commissioners including Irish EU commissioners Richard Burke and Peter Sutherland, and former British commissioner Leon Brittan .
Catherine was appointed deputy director-general for external relations under Chris Patten in 2001 and was centrally involved in the EU's enlargement in 2004, which saw 10 central and east European states join.
Gina McIntyre
Gina McIntyre is the Chief Executive, Special EU Programmes Body (SEUPB). Gina is a qualified chartered accountant who trained and qualified with Coopers and Lybrand.
Before joining the SEUPB in 2003, Gina gained extensive knowledge of managing the distribution of cross-border PEACE funds during her work for Co-operation Ireland.
The primary role of the SEUPB is to manage cross-border EU Structural Funds programmes in Northern Ireland, the Border Region of Ireland, and parts of Western Scotland, specifically:
The European Union's Programme for Peace and Reconciliation (PEACE); and
The European Union's Cross-Border Programme for Territorial Cooperation (INTERREG A).
---
Brought to you by:
Proudly Supported by:
---
Who Should Attend:
CEOs, Programme Funding Managers, Institutional Fundraisers, Researchers, Senior Fundraisers, Grant Managers, project officers.
How to Register:
Registration for those already pre-booked will start on the day from 9:15am and the event begins at 9:30am. Lunch to be served at 1pm.
This event is open to all nonprofits. Book your place here.